Rand Consulting | Innovative Technology Vision
[spacer height="10px"]
Fully Integrated Web Solutions
Rand Consulting GmbH is specialized IT Company in providing advanced consulting and innovative Solutions in the web fields. We are committed to providing the best technical methods to our clients by adapting our web solutions to fit the organization targets. We believe that our web solutions can create value to our clients and help them to achieve the goals that they have set out for themselves.
[spacer height="15px"]
Many businesses are turning to online solutions (Web Solutions) in order to keep their operations and business running during outbreak of Corona Pandemic (COVID-19). Rand Consulting aspires to be one of the IT companies that contributes to the provision of technical solutions, particularly web solutions, to businesses looking to convert their traditional operations to E-Commerce.
Fully Integrated Web Solutions
Strategy For Success
In the beginning, we suggest to the client our step-by-step process, provide ideas about his needs from our Web Solutions, and evaluate the process with the client before starting the project. A comprehensive review allows the client to understand not only the progress of the project milestones, but also the importance (and profit) of their active participation during this period.
[spacer height="20px"]
Rand Consulting has a competent Team of designers and developers. We are working with the clients to figure out what their business need in terms of a website and how to make the site profitable. Rand Consulting is your Online / Web Solutions partner, from assisting you in determining what you need in a website to completing the entire design, development, implementation, and after sales support.
[spacer height="20px"]
We do not consider that our mission has ended with the end of the project, but we are starting a new phase of the project with the clients. That's why Rand Consulting offers a "Monthly Care Service" program that includes, at a minimum, updates and improvements. For that, we provide a Long-Term Support Agreement for website related issues, as well as a Service Level Agreement that outlines the essential services we offer and the agreed-upon quality requirements for service delivery.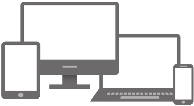 Web Design
Website Structure
Website Layout
Graphic Design
Photography
Videography
Text Editing
Image Editing
Web Development
CMS based Website
Responsive Website
Frontend Development
Backend Development
Latest Web Platforms
Latest Programming Languages
Web Hosting
Domain Registration
Servers with enough scope for big Ideas
E-Mail Hosting / Web Mail Access
SSL Security Certificate
FTP Hosting
Database / Website Backup
Search Engine Marketing (SEM)
It is a method of directing more visitors to a website by improving its ranking on prominent search engines such as Google, Bing, and Yahoo. Search Engine Marketing is also known as Search Marketing. SEM is also the process of marketing the business through paid adverts that display on search engine results pages (SERPs).
Search Engine Optimization (SEO)
It is the process of optimizing / improving your website to make it more visible when people use Google, Bing, and other search engines to look for items or services linked to your company. The higher your pages' exposure in search results, the more likely you are to draw attention and attract new and existing clients to your company.
Search Engine Advertising (SEA)
Search engine advertising is a part of marketing. The main goal in of SEA is to increase the click rate. In addition, the conversion rate counts, especially with SEA, as this ultimately determines how high the advertising costs and thus the ROAS will be. SEA is also paid advertising such as Google AdWords or PPC (Pay-Per-Click Advertising). It is used to drive visitors and drive traffic to a website.
Pay-Per-Click Advertising (PPC)
It is a type of web advertising. PPC allows advertisers to provide certain keywords and phrases placement in a search engine's sponsored links. When users type that phrase into the search field, your ad will display above search results if your bid is high enough. Search engines (e.g., Google) and social media networks (e.g., Facebook) are the primary providers of the PPC model.
Social Media Marketing (SMM)
It is the activity of promoting company items or services using social media networks. In SMM, the employment of social media influencers, also known as influencer marketing, is common.
E-Mail Marketing
Allows companies to deliver branded, promotional information to potential consumers directly through email. Automated newsletters are frequently used in this context.
Content Marketing
This term refers to the online publication and dissemination of text, video, and audio information to clients. Businesses commonly use blogs, videos, and podcasts to engage in content marketing.
Native Advertising
Involves blending marketing materials into a medium, making the underlying message and marketing purposes equally important. Sponsored content, in which one business posts its own content on a different website, is a common method of native advertising.
To engage and retain clients, companies must keep their websites up to date and appealing. To maintain the website working properly, there is indeed a list of tasks / works that must be conducted. Website security updates and patches are the most time-sensitive of them. Without these, the website has the potential to pose a serious threat to individuals who visit it. For that, we at Rand Consulting provide our clients with After Sales Support to ensure that their website is safe from any hacking or any technical failure.
Website Maintenance
The act of routinely reviewing your website for bugs and errors, as well as keeping it updated and current, is known as Website Maintenance. This should be done on a regular basis to keep your website healthy, encourage continuing audience growth, and improve your Search Engine Optimization (SEO) and Ranking.
[spacer height="20px"]
Here's tasks of Website Maintenance activities to conduct on a regular basis:
Web Platform Update (including Extensions)
Plugin Update
Adapt Code with new Updates
Content Update (Add / Change text and images)
Popup Message
Delete Cache for all Pages
Minified CSS/JS
HTML/JS/CSS Optimizations
Web Administration
Web Administration is the process of keeping a website up and operating in a safe and effective manner. The most important reason for Website Administration is security. Because a Website is a digital medium, it may be used by hackers to gain access to your network and attack it. All security features of the website must be up to date in order to fight off these attacks.
[spacer height="20px"]
Here are some chores to perform on a regular basis as part of Website Administration:
Programming Language (PHP) Update
Security Certificate SSL Update
Database (MySQL) Update
Website-Backup
Adapt Code with new Updates
Performance Tuning
Configuring DNS for Domain